OSCOED ILESA AT 42: SALUTE TO OUR HEROES, PAST AND PRESENT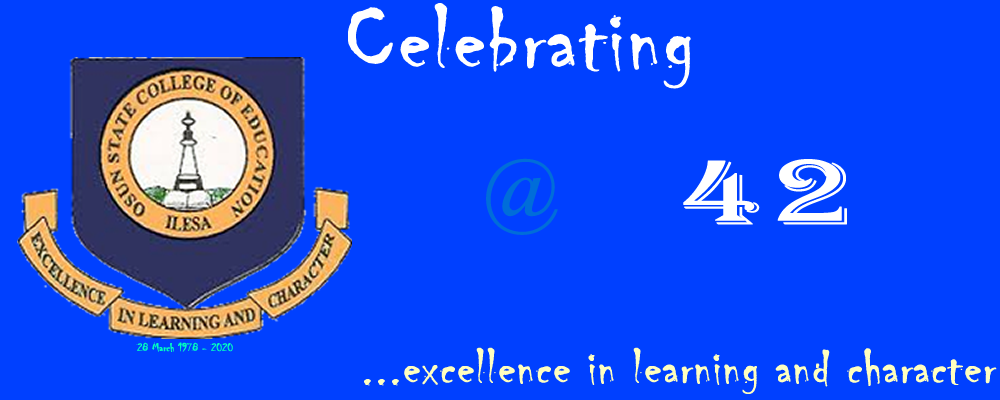 On this day 42 years ago, Osun State College of Education, Ilesa was founded by the then Military Governor, David Jemibewon. The journey of the College has been eventful, having turned out thousands of graduates, who are today making waves in all areas of human endeavours.
Although the institution was to produce middle level teachers, it has virtually become a launching pad for many of her graduates to venture into all areas. As at today, many graduates of OSCOED are Engineers, Lawyers, Professors, Politicians, and great Scholars.
On this occasion of the Founder's Day, which we have planned to celebrate in a grand style but for the Covid19 pandemic, we would have honoured the Founder and other notable Nigerians who have assisted the College to attain her present status.
I wish to state clearly that despite the pandemic, we will still celebrate these Nigerians at a date to be announced, when this "cup should have passed over us".
Let me therefore on behalf of the Visitor, the Executive Governor, Alhaji Gboyega Oyetola, and Management wish staff, Alumni and students a very happy and wonderful Founder's day.
Congratulations to us all.
Labayo Kolawole Kazeem
Professor and Provost*